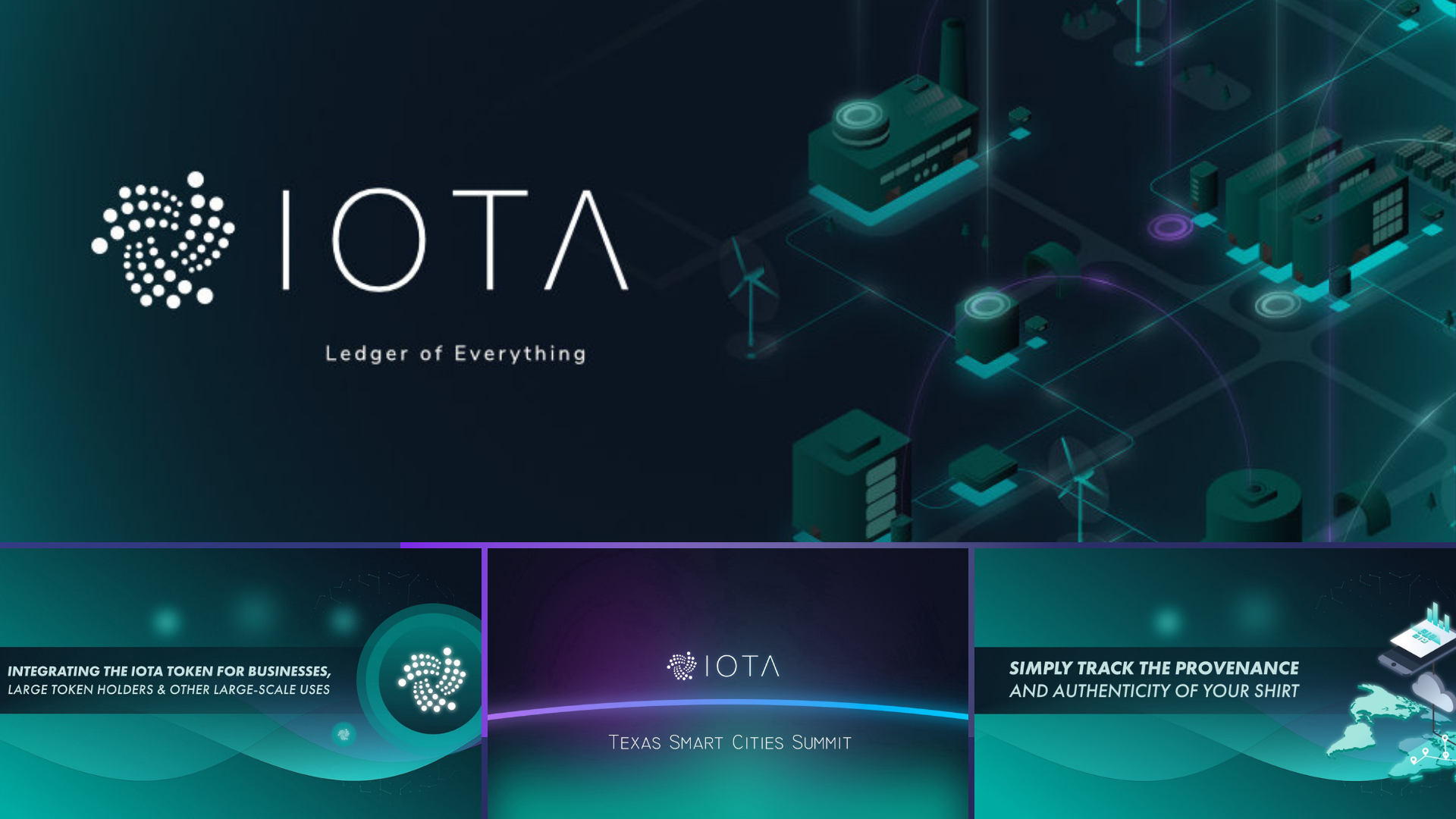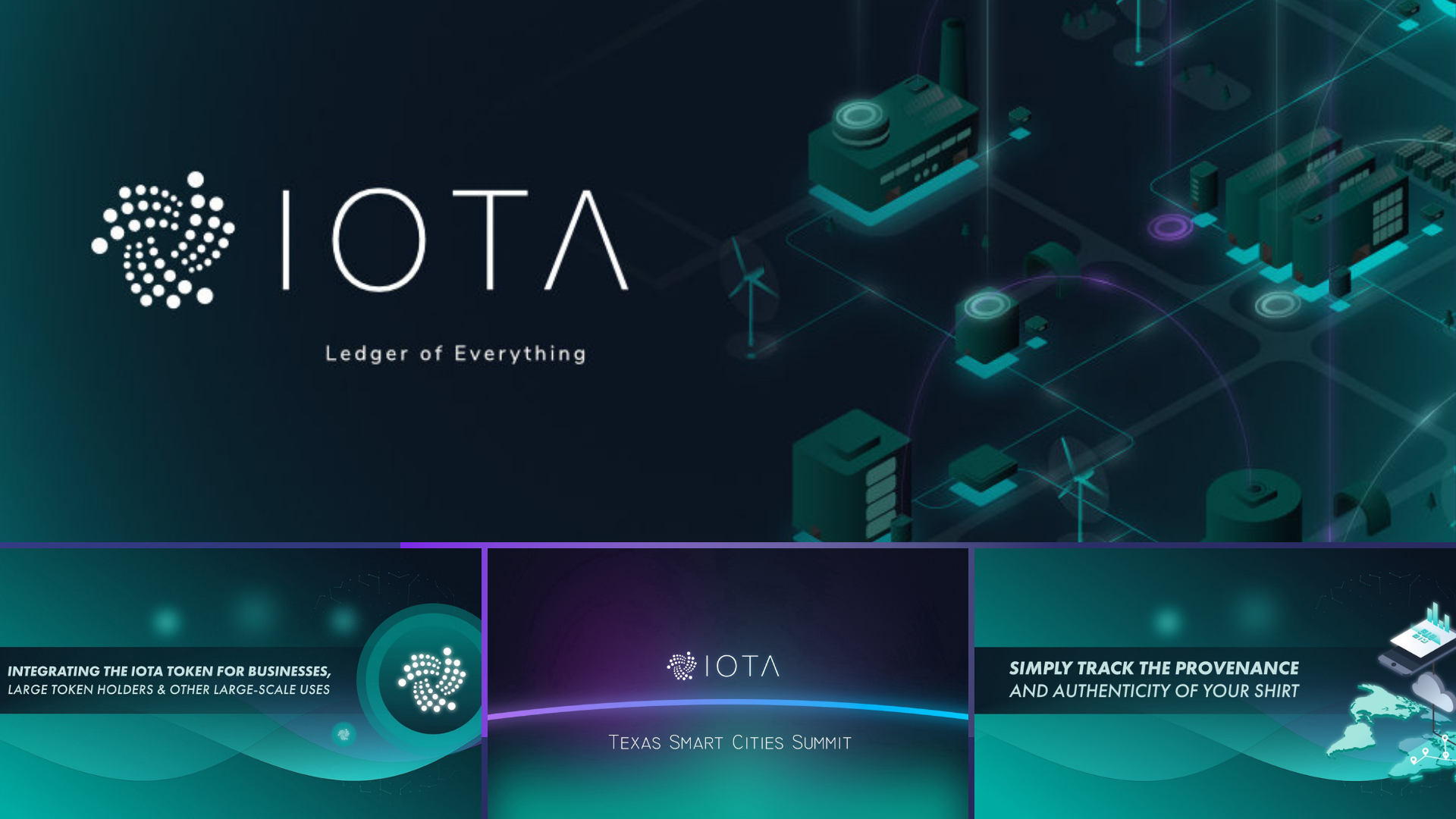 Next, we will make a review of the announcements of this first half of May made by IOTA.
It is extremely important for users like you and me to understand the magnitude of the work being carried out by the foundation. The strategic partnerships that are made to improve the protocol, The integration of IOTA technology in companies of great weight in the market. Viable use cases and token adaptation for companies and businesses that require a more complex type of protection when using IOTA.
IOTA Integration for Businesses
Integrating the IOTA token for businesses, large token holders and other large-scale uses
IOTA is working on the integration of the token in companies and some other large-scale uses. Work has begun to support organizations and institutional investors that use the IOTA Token. As more businesses incorporate the IOTA Token into their products and services, it will be important to provide a regulated mechanism for storing and exchanging IOTA Tokens.
Purchasing IOTA tokens can be easy for individual users. This process only requires purchasing the tokens on some platform that operates with them and then sending them to the Trinity wallet. But this would not be the case for those organizations that are regulated and wish to operate with the IOTA token on a large scale.
According to Dan Simerman These groups may require tools that protect them from theft, mismanagement or legal exposure while using and storing digital assets. These onramps must be created in partnership with established, regulated service providers in order for all participants in the IOTA ecosystem to thrive.
Entities that would use such services include:
Businesses integrating the IOTA Token into their products and services.
Institutional investors interested in IOT and DLT technologies.
Financial Institutions interested in using IOTA.
Smart Cities leveraging IOTA and/or the IOTA Token.
Businesses who will provide liquidity for products and services leveraging the IOTA Token.
Community members that wish to hold their IOTA with a regulated custodian.
Mobility, Transportation & Smart Cities
IOTA at the Texas Smart Cities Summit and Austin transportation
IOTA Foundation is expanding its horizons into America. This new relationship has begun to have a great impact and that is why IOTA has just confirmed its participation as a sponsor in the Texas Smart Cities Summit.
At the end of April IOTA participated in a Meetup in Austin Texas with none other than Dominik Schiener, prior to this we could read that ATX, the official transportation agency of Austin, Texas, announced that it has partnered with IOTA with the intention of bringing innovation to the mobility industry in the state capital, which has a population of approximately 1 million.
On the other hand, the TEXAS Smart Cities Summit will be an incredible opportunity for IOTA to demonstrate its great value to different organizations and attendees. The event will bring together different actors from government, designers and developers who will discuss and plan new efforts to accelerate smart cities development in Texas. Expert speakers will cover topics including: mobility, safety, sustainability, health, environmental quality, economic development, and more. The resources and plans resulting from this first Texas Smart Cities Summit will benefit cities and communities across the state join forces to develop plans to accelerate the implementation of smart cities throughout the state of Texas.
Mathew Yarger wrote The IOTA Foundation looks forward to assisting the organizations in understanding the role of distributed and open data in making informed decisions, and how the landscape of a smart city is a vital point for enabling that informed decision making at scale.

Tracking & Supply Chain
Simply track the provenance and authenticity of your shirt
One of the biggest challenges in world trade is the supervision of the supply chain and the obtaining of accurate data throughout the process. This complex process involves many participants and each of those participants handles a very small percentage of the data involved, since, as the chain advances, some data is shortened or not clear at all. Not to mention that some of these records are still carried out on paper, running the risk that some data may be falsified or omitted, or simply that these records will be ruined over time. How important it would be to be able to have a valid, detailed and immutable record of the whole process, from the obtaining of primary products through finished ones to their arrival on the market for open sale.
IOTA's technology could help resolve this issue by providing a new way of tracking. IOTA can add an interoperable trust layer for data exchange by integrating with existing systems.
This is why IOTA is introduced step by step in different industries and this time, in the textile industry. Several actors of this industry come together to add value to this great work each from their sector and provide the consumer with factual data on the authenticity of the item and its origin.
According to Jens Lund-Nielsen this is how would work:
The solution basically consists of a number of elements provided by each of the partners. Initially the garments are digitally activated at source and given a serialized QR code with a digital identity in the EVRYTHNG cloud. Supply chain data is collected by different supply chain members driven by Avery Dennision and stored in the EVRYTHNG cloud.
Data is written to, and validated on, IOTA's Tangle to ensure immutability. Consumers can scan the QR code on a product at point of sale or post purchase to see trusted provenance and authenticity. Furthermore, an analytics and reporting dashboard provides end-to-end product and engagement data for ALYX.
Read more about the parts involved in this projetc:
EVERYTHING: provides a suite of solutions to drive new digital applications, better control of supply chain, and engage directly with customers.
ALYX : is a cutting edge fashion label dedicated to designing and producing with high quality materials.
Avery Dennison: cutting edge fashion label dedicated to designing and producing with high quality materials.
Sources: blog.iota.org
Comentarios
comentarios