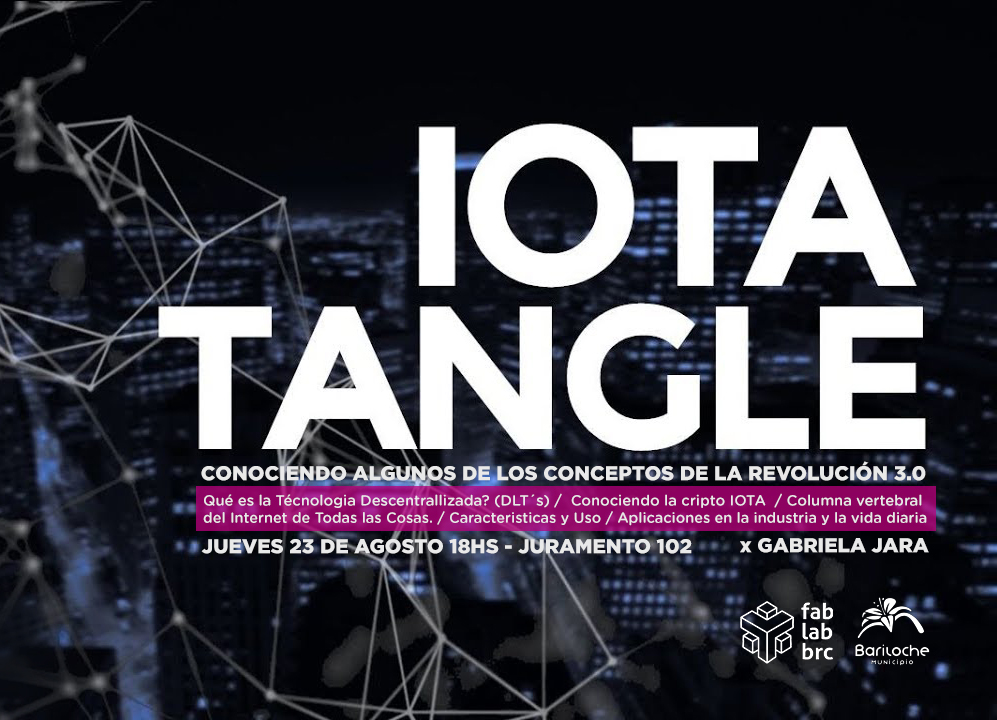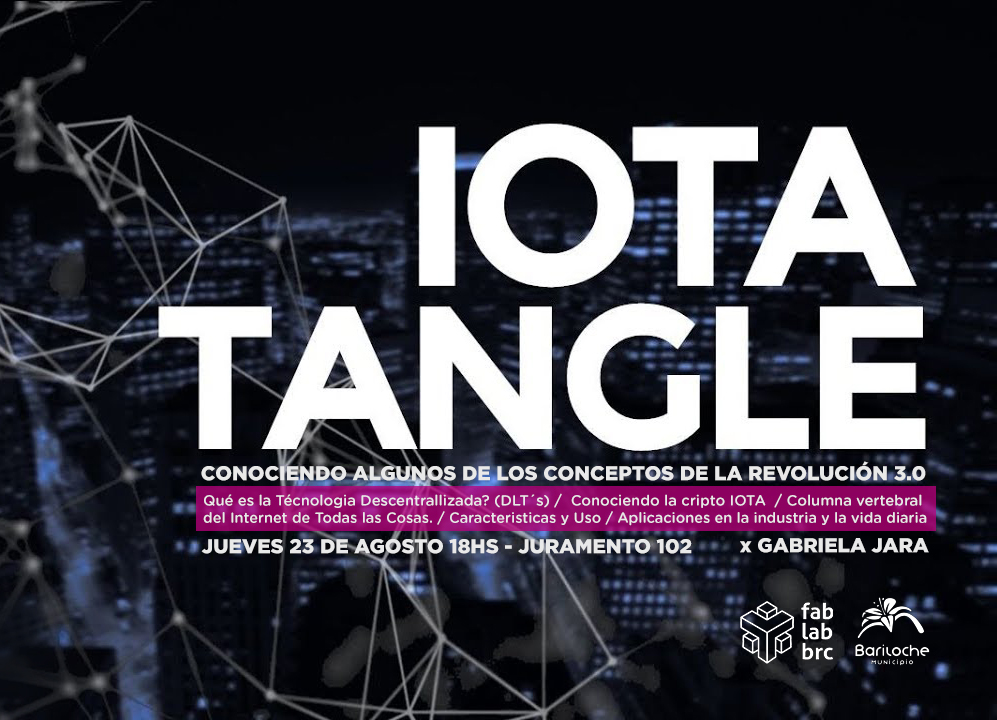 In the south of Argentina, at Bariloche city, Fab Lab Bariloche will be the place where the first Meetup of IOTA in Patagonia will be happening. Gabriela Jara of Tangle Patagonia will be hosting and giving the main talk. We will also be having Jota as speaker, presenting his project Criptoposta, dedicated to advice and educate Local Commerce on how to adapt their systems to accept crypto payments, specially to solve operational issues that can be addressed by implementing IOTA.
This would be the first official IOTA Meetup in this city, hopefully the first of many. Our goal is to raise public awareness and educate about what IOTA is, the uses people can give to IOTA/Tangle on a daily bases, what are DLT's, and all this new concepts such Internet of Things, Internet of Production, cryptocurrencies, that we all are begining to read about will start to see more often. All this explained by using simple language. So, no matter if you are not a developer, programmer or a tech-savvy: at this meetup you will be able to understand what this decentralized world is about.
THE PURPOSE
In order to spread this new ways the world need to adopt to keep going and in wich all of us are going to be in, we find is imperative that people began to see that our resources are infinite in this world and the aplications that we could give to IOTA may be the solutions of many problems we are facing in diffrent areas such us Economy, Health, Production, Identity, Data and the list could be going.
Our mission is not only a project to educate, but also to raise awareness about the importance of adopting new technologie such IOTA to our daily lives.
Comentarios
comentarios