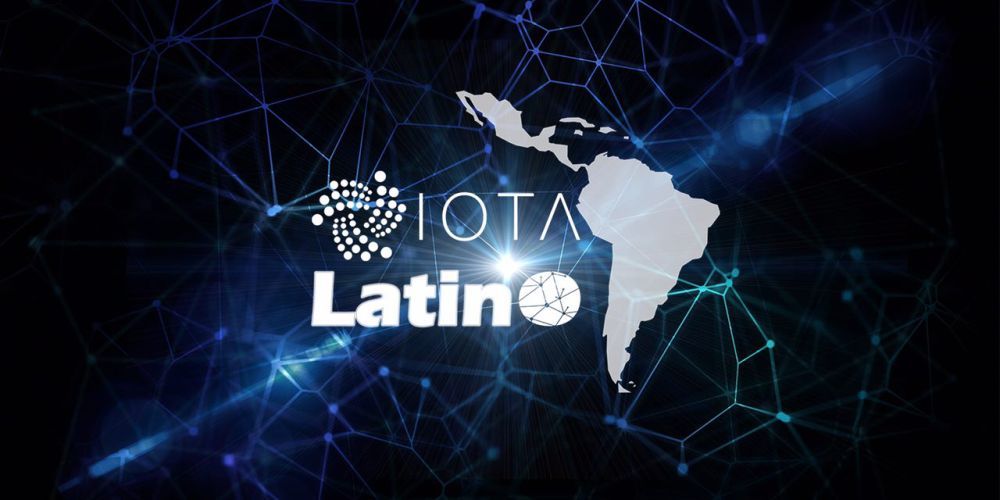 IOTA Latino announced that its first IOTA Meetup for Latin America and the Caribbean will be held in the city of Valencia (Venezuela) on October 20, 2018. This first meeting will start a series of events that IOTA Latino will be organizing in those regions, explained Saúl Ameliach, who will be hosting.
Venezuela is one of the countries with greater acceptance of blockchain technology in Latin America and a vast cryptocurrencies knowledge, as well as great potential for development. «Therefore, IOTA Latino decided to start its cycle of meetups scheduled for Latin America and the Caribbean in Venezuela, and has chosen the city of Valencia as the appropriate place to start with this stage of events,» says Ameliach.
On the other hand, the Founding Director of the IOTA Latino, Teobaldo Rodríguez, said that among the items on the agenda the functioning of the infrastructure behind IOTA, called IOTA Tangle will be discussed in detail, which is referred to as a Distributed Ledger Technology (DLT) of third generation, characterized by not having miners and, therefore, free of fees.
An expected Meetup
For those interested in decentralized technologies, this meetup is a great opportunity to obtain first-hand information, from the specialists of IOTA Latino, about the disruptive potential of IOTA.
The event will be held at the Hesperia Hotel in Valencia, next October 20. In addition to being the headquarters of one of the organizing companies, Artech Digital, in that city there are many IOTA enthusiasts.
Event Schedule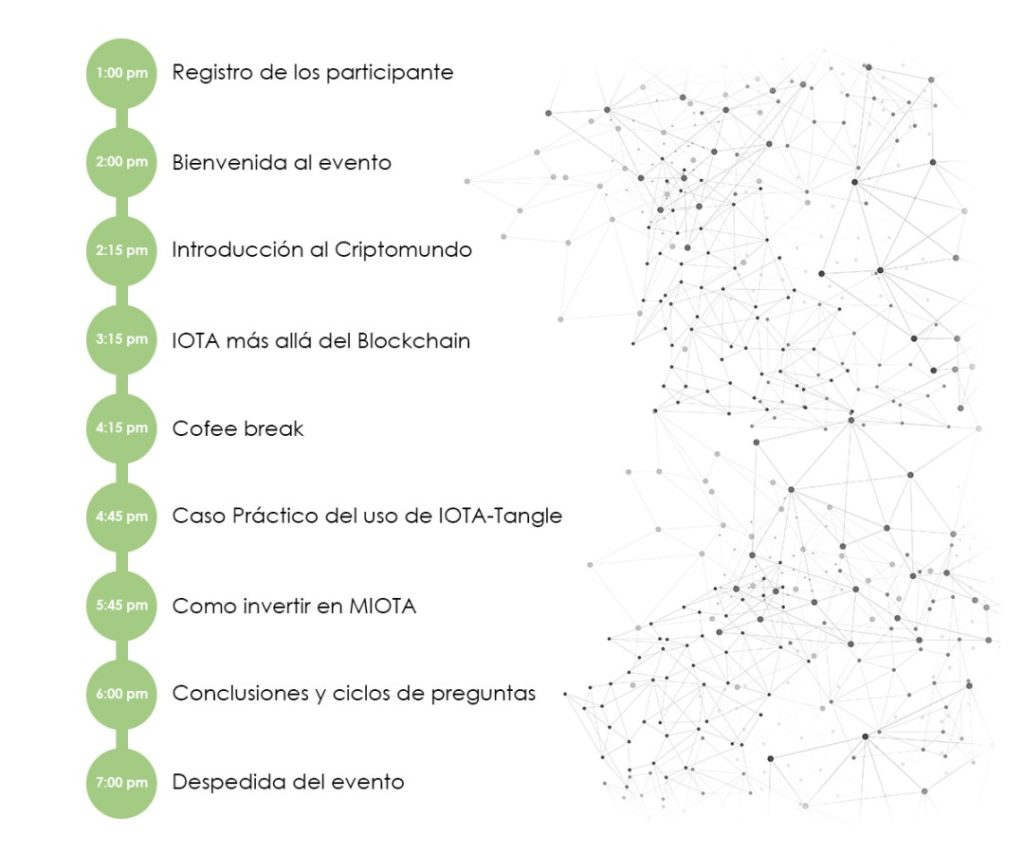 Given that Distributed Ledger Technology (DLT) of third generation, IOTA Tangle, is the fundamental support of IOTA, this first meetup will deal in detail with its characteristics, its advantages and its potential beyond the blockchain technology.
By 2025, it is expected that 75 billion devices will be connected on the internet, and IOTA Tangle points that way. Its goal is to become a standard protocol for the communication of these devices, where they can share information, transfer data and make payments among them for shared information.
This meetup will show the participants that Tangle is about the future of the Internet of Things, of Internet 3.0, of Industry 4.0, of Domotics, of Inmotics, and of smart cities. IOTA Tangle will be, in a short time, a recognized and standard technology in the world. Therefore, its cryptocurrency, MIOTA, is today a very important medium and long term investment.
To register for the first Meetup of IOTA Latino, visit the event's website
https://www.iotalatino.org/eventos
Comentarios
comentarios