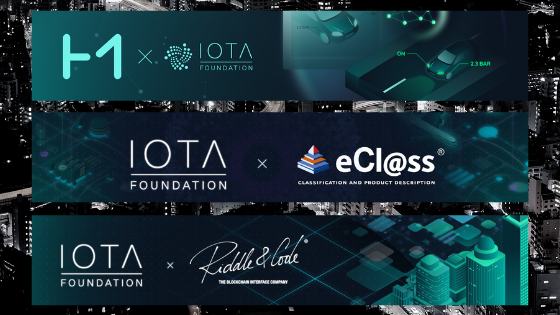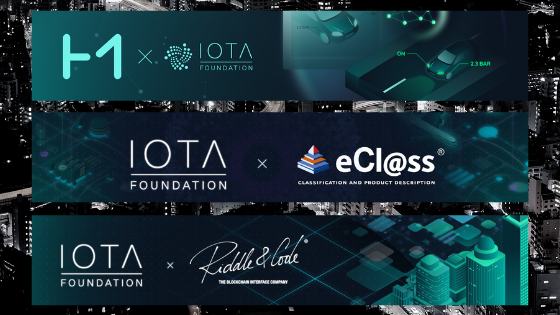 The last few months many news about partnerships between IOTA and different companies have been announced in order to optimize the standardization, development and implementation of IOTA in different areas. We are witnessing how IOTA walks and get's closer and closer to becoming the protocol for a decentralized Internet of Things, and that there are no doubts when we see that, in addition to the intentions to achieve goals, there are facts.
Gabriela Jara
Content Coordinator & Writer
IOTA Hispano
---
Many times we try to explain what IOTA is or what could be to people and to those who never heard of DLT. They look at us with a frown, as if we were speaking in another language. It's understandable: a few years ago, if someone had shown up wanting to explain what the Internet was, they would have looked at it the same way. But the years passed, the Internet came into our lives to facilitate millions of things, shortening distances, allowing access to instant information, remote work and much much more. However, most of us have no idea about how it works in depth. We only understand the part that is pleasant and easy to our common sense.
With IOTA the same thing happens, in my opinion, I feel fortunate to be one of the few thousands who knows that IOTA is not only a token. The implementation of this protocol in different areas could help improving our quality of life, not only in terms of technology but also by optimizing processes and resources to be able to transition into a new era.
The associations and partnerships we will be covering on this post, represent the beginning for the development of new applications and proofs of concept from devs, that will allow IOTA to become the standard protocol for the Internet of Things and that millions of people around the world will begin to use, without having to know how the Tangle works (for example). We are going to see the exchange of data and values between machines, to be used in different products and intelligent devices of different industries, and that we will use in our daily life without needing to know about the internals.
High Mobility to Drive App Development for Smart Mobility
We are already seeing how industries are looking for options to provide their customers better, faster and safer experiences, to use in their products and in the face of this, are looking to the DLT's as a solution to those needs.
If we talk about the mobility area this box is covered by HIGH MOBILITY which is a company dedicated to digitally transforming the car industry by giving the auto OEMs (Original Equipment Manufacturer) complete control over data obtained from cars, thereby creating new revenue streams through data monetization and expanded service opportunities.
The IOTA Foundation has been looking to bridge the gap between companies and developers and implement easy-to-use and scalable tools that will solve the main weaknesses of the adoption

Alisa Maas Director of  Mobility and Automotive at the IOTA Foundation.
There are many independent developers who are eager to implement IOTA PoCs in different areas of industry, such as the mobility area, but companies also need a nexus that allows them to connect to these developments and allow them to use these API prototypes, in a safe environment.
HIGH MOBILITY has an online platform for creating, testing and publishing applications using a standardized and connected API for automobiles. The combination of this with the power of the Tangle allows developers to create applications that are in great demand from OEMs and alliances in the mobility and automotive sector. So, developers, you have the necessary tools to make your developments a reality, encourage yourself to create!
This is how last December 5th we were able to see the first tutorial launched at the High Mobility platform showing the steps to follow to send data from the car to the TANGLE using MAM (Masked Authenticated Messagin).
IF and eCl@ss: Standardize Internet of Things Payments and Data Transmission
With this series of surprising announcements came also the announcement of the association with eCl@ss® who will be a facilitator for better communications and payments between devices connected through the IoT.
eCl@ss® is the only worldwide ISO/IEC-compliant data standard for goods and services. eCl@ss® contains tens of thousands of product classes and unique properties that allow to standardize procurement, storage, production, and distribution activities in and between companies – across sectors, countries and languages. Well, what is the benefit of all this? Perform sales potentials and new synergies, reduce costs, and increase the efficiency of your merchandise and data management.
We look forward to collaborating with IOTA towards the development of new standards of device communication and complex payment processes in the Internet of Things. In conjunction with eCl@ss, the IOTA Tangle offers a clear and standardized description for IoT devices and products, meaning that IOTA and eCl@ss can be used together for any industry transaction.

Thorsten Kroke, general manager at eCl@ss
IOTA Foundation and RIDDLE&CODE Partner to Enable the Industrial Internet of Things
Riddle&Code hardware will allow to connect sensors to the IOTA/Tangle network in a secure way. Since its foundation Riddle&Code has worked successfully with many international companies and institutions.
Developing its own hard and software stacks to combine highest security standards with the potential of Blockchain technology. By extending hardware in form and function, sophisticated security measures known from the credit card industry get connected with the Blockchain ecosystem. Existing technologies such as QR codes can be easily copied or cloned, posing a risk to our data. Riddle&Code will allow improvements on these technologies through the integration of a cryptographic chip that provides digital identities that can not be manipulated and thus become a reliable data source.
This added confidence gives us, as a society, the control to be able to mandate a car to drive on its own or an industrial robot to perform various tasks autonomously, including managing energy consumption or ordering parts that are needed at the right time.
Industrial IoT projects have so far only been able to use distributed ledgers to trust data processing and storage,This end-to-end solution lays the foundation for automated machine-to-machine payments and solves the 'garbage in, garbage out' problem by limiting data to sources with a certified identity.
Conclusions
Those of us who are passionate about new technology, these types of announcements proves that we can be sure that the IOTA Foundation is doing a great job in terms of organization both internally, organizing its own group of researchers in the IOTA Research Council (for example), and externally, by being on the lookout for companies that provide solutions to optimize and implement this protocol in services used by users on a daily basis. These partnerships mean great advances and show us how the people of the IOTA Foundation are achieving significant things, imagine all this combined with the great and awaited Coordidice, Qubic and so many other goals that the IF has for next year. What a great 2019 is ahead! Hold on tight!
Comentarios
comentarios