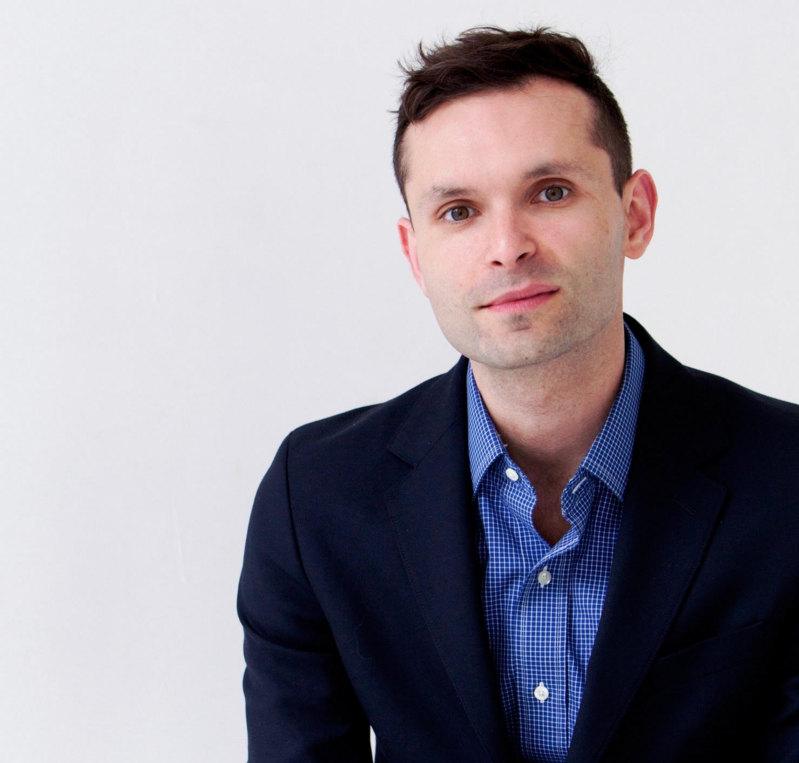 Dan Simerman was a very active member of the IOTA Community before becoming part of the IOTA Foundation as Head of Financial Relations. He has a really impressive background that makes him an important asset for the growing relationships that IOTA is building. He is the one who has been in charge of creating a Financial Infrastructure for the IOTA economy neither more nor less.
If you want to know more about Dan, his role within the IF and his insights about IOTA, I invite you to take a couple of minutes, grab a cup of coffee and read this interview.
Thank you Dan for your time and kindness!
Gabriela Jara
Content Coordinator & Writer
IOTA Hispano
---
Can you tell us a little about your background? And what is your current role in the IOTA Foundation?
Sure! It's not the traditional background you would expect for someone who is Head Of Financial Relations for the IOTA Foundation.  I was trained in marketing, brand management and consumer psychology at Babson College, and went on to become a business analyst and product manager for financial software and then media tech.  I've always had a fascination with how digital systems are designed to impact human behavior, and the first part of my career was really focused on taking complex systems and making them easier for people to a) use and b) understand.
Before IOTA, I was focused on building conceptual frameworks to understand digital assets as an investment class. It became painfully obvious to me that people were looking at Bitcoin, an Ethereum Dapp, and a for-profit piece of software with a token and classifying them all as the same.  I wanted to create a set of tools to help conceptualize what made these digital assets different, and I ended up working with a few financial companies to help educate their clientele. Remember, this was back in 2016-2017, so the distinctions weren't so obvious back then!
As Head Of Financial Relations, My role is to build the 'Financial Infrastructure' for the IOTA Economy.  A lot of my work is based on a simple theory that individuals, businesses and institutional investors all have different requirements for holding digital assets.  The majority of blockchain projects are only focused on 'when binance', when the reality is this is such a small component of what is needed in order for a DLT economy to truly thrive.  Institutions need regulated services, special onramps, and specific tooling to hold the IOTA Token or to USE it within applications.
You were an active member of the IOTA community, how it was to become an IF member? 
Honestly, it was a pretty incredible experience to join the Foundation as a community member. Being passionate about the technology and the vision of IOTA, I hardly feel like what I do from day to day is 'work'.  It's really about supporting a new way for people to engage in society. It's an interesting feeling: You work long hours because you are passionate, but you are also aware of the reality that other projects, around the globe, are attempting to overtake you at every turn. It really lights a fire under you and makes you realize that every moment counts.  I don't think I've ever been in a role where this feeling to push myself was constantly present.
We have been reading about the strategic partnerships and the actions that IOTA is carrying out. We know that all of them are very important, could you tell us about the arrival of IOTA to the United States? 
Absolutely. I'm sure you are going to hear more in the coming months, but the United States is an interesting market for a couple different reasons.  From a token perspective, a lot of firms are grappling with uncertain regulations, and are a little hesitant to engage with new projects. From a technology perspective, they are weary of the promises of Ethereum and are looking for a new scalable solution. This is a perfect opportunity to discover IOTA and our vision for a permission-less, feels future.
The partnerships I'm working on right now are primarily around financial infrastructure that will support our corporate partners and the use of our token in real world use cases. I'm also working to engage the startup ecosystem in the United States.  There are so many startups and venture capitalists looking to incorporate blockchain technology into their business models and portfolios, but they may not be familiar with how decentralized businesses create value. A big part of my focus is to educate and support this part of our ecosystem so they can build real products and actual companies on top of distributed ledger technology.
What impact do you think the fact that an automotive manufacturer like Jaguar LAND ROVER has chosen IOTA as the protocol for its Smart Wallets had? (Speaking of the community and unbelievers)
That's a great question! The unfortunate reality is that we have trained the market to expect large announcements with all star brands *constantly*.  What I think is most exciting is that every day we hear about startups, organizations and entrepreneurs picking up and using the IOTA technology, but these individual tweets and reddit posts hardly seem to impress much.  I'm very impressed by this. It shows we have organic adoption and that people are taking us seriously. Just look at some other well known projects that pay for adoption – they will literally pay a startup to use their protocol. How sustainable is that?
I think seeing a big name like Jaguar Land Rover signals to the market that big players are serious about using our technology as a standard for the next generation of digital infrastructure.  No other protocol comes close in this regard.
How important is to work for the integration of IOTA in businesses or others large scale models? 
Extremely important. That's why we are working with standards bodies to become a true IOT standard. It's one of our greatest strengths that most people overlook.
How do you see IOTA in a few years?
In a few years, IOTA will be one of the only machine currencies that brings interoperability to the human economy and the machine economy. You'll hear about entire smart cities connecting to one another because they selected an open source standard that is free to use and owned by the individuals and devices that make up the network.  IOTA will enable a great deal of innovation by allowing companies to create revenue streams out of data. It's conceivable that billions of dollars in infrastructure spending may be unlocked because investors will be able to leverage debt financing tied to a new type of revenue stream. This to me is a really big deal.
Is there anything that you want to add?
I'd just like to finish off by saying that I'm incredibly grateful for the support of the community.  I realize we have one of the best communities in the DLT space, and your support really keeps us going.
The next year is critical for standardization and adoption, so expect us to be working overtime at the IF 🙂
Comentarios
comentarios