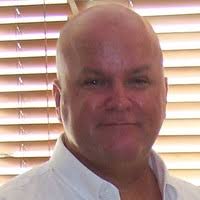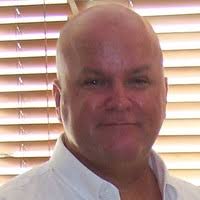 Darren Olson, more known to IOTA community as Green Protocol is a passionate IOTA developer who has been working for a while now in IoT solutions that collect data from IoT sensor networks with focus in Intelligent IoT Networks built with Artificial intelligence in mind. He describes himself as «Military – Sergeant – Comms and Crypto IOTA Evangelist – Entrepreneur – Loves to teach», and is part of the IOTA Evangelist Network.
Darren is very active in the node's hardware and mobility sectors and, therefore, was Daniel Teslchow's first pick when he got to IOTA Hispano team and we asked him «who would you like to interview?».
Daniel De Michele (Carpincho Dem)
Director de contenidos, IOTA Hispano
IOTA Evangelist Network member & Ecosystem Developer
---
Tell us about yourself, what did you do before entering the «crypto-space»?
I grew up in a family of 7 children, my father was a member of the Canadian Air Force so we lived at several Air Force bases throughout my childhood. Growing up on an Air Force base exposes you to some pretty cool military equipment, especially the fighter aircraft. As a teenager I never would have imagined that I would, some day, join the military myself. At 19 I joined the Navy Combat Systems section, my specialty, Telecommunications. During my career I found it extremely rewarding, learning to operate, maintain and repair some of the most sophisticated communications systems. It was also were I was taught Crypto, crypto used to encrypt messages being sent wirelessly, back and forth between other ships, aircraft, submarines and Command at home in Canada. After my time in the military I leveraged my experiences to become Chief Engineer for a network of 23 FM Radio stations, then lecturing and teaching Engineering students in Universities about Renewable Energy, and the Internet of Things. For the past 5 years I operate my own IoT as a Service and consulting company called Green Protocol Inc.
When and how did you get involved in this world?
I got involved in the crypto world back in 2012 when I discovered Bitcoin and I remember thinking to myself «imagine if there was a Blockchain for the Internet of Things, for sensors, to mine data from sensors and monetize the data». It was not until June 2017 that I discovered IOTA. I was demonstrating a Telematics use case for Supply Chain to Blockchain students at York University in Toronto.
When was the first time you heard about IOTA? What was your first thought?
While presenting Telematics use cases and Blockchain tech at York University in Toronto two students approached me in the hallway and told me about a non-blockchain technology called IOTA. I remember them being extremely excited about this new technology and suggested I reach out to Dominik, one of the founders to learn more. After Googling IOTA, reading the white paper and articles about IOTA it didn't take me long to see how revolutionary this was and how many use cases it could be applied to.
Explain a bit about your current projects. What are you working on right now?
I've got two main projects on the go, one project is Telematics and the other is Smart Building. The Telematics project is geared towards the Supply Chain. We're developing a way to append Supply Chain data to GPS devices. If you can imagine how products travel through the Supply Chain, whether by cargo container, train, or truck, the inventory, GPS location, temperature, humidity, bill of lading, letter of credit, chain of custody needs to be collected and securely shared with several parties that include the shipper, the receiver, the transport company, the insurer, customs to name a few. We believe that IOTA will disrupt this space in the future because of it's fee less transactions, speed, scalability and decentralized storage.
What are some benefits of implementing a new economy based on IoT-devices? Why should a company consider changing their complete product-palette?
You may have heard the expression: Data is the new oil. I believe that IoT-devices will generate massive amounts of «that new oil» and create business opportunities that did not exist before. Data is, in fact, an entirely new commodity and is becoming increasingly available as computer technology advances, more of our business moves online, and sensors generate data. Data is captured in a myriad of ways, mined, used and reused, and in doing so, generate value and benefits to humans that will help us tackle big issues from education to healthcare, from reducing hunger to creating Smart Cities. Businesses benefit from IoT devices by increases in efficiencies, reducing costs, drive predictive maintenance, and can enable them to «see» the entire life cycle of their products. The Agriculture industry is an example where IoT can be quite disruptive. IoT gives farmers the ability to automatically collect objective information about the status of their soil, water, crops, and animals. But the potential of IoT to transform agricultural efficiency, improve financial performance, and boost yield is best achieved when it's combined with data analytics and machine learning.
Can this technology disrupt the mobility sector? How could this happen?
Yes, absolutely. Mobility as a Service is an example, it's here now. The modern car is now equipped with IoT, GPS, WiFi and connectivity solutions as standard equipment. Combined that with the smartphone and its power to identify who you are, pay for transactions like parking, toll roads, drive-thru orders, the internal GPS tells you where you are, traffic ahead, detours, the time has never been so good for disrupting the mobility sector with «car as a service, car-sharing, autonomous car, to connected cities».
Who will benefit from this massive change in this sector?
The consumer. Consumers across retail and mass media are already enjoying the benefits from this technology including real-time information and personalized capabilities all at the touch of a button, and in the same way, the mobility sector can also reap the rewards. Increased connectivity through smartphone usage and the rising adoption of IoT devices is creates enormous amounts of data. That data can be harnessed, analyzed and applied to improve operations, efficiency and quality of life in cities, as well as drive further innovation.
Why aren't all companies implementing (or planning to) this technology? Where do you see the draw-backs.
I think that Security and Data Privacy «trump» the the implementation or the plan to implement for most companies. The drawbacks I see are the cost and complexity of IoT adoption and the need for new management and workforce skills and training. Most company executives understand the need and importance of IoT in their business but they are not sure they have all the talent they need to be successful, and data security is one area of technology that is a major concern.
Are you excited for the future (If you can disclose) and do you have any future projects in mind? What are you waiting for to start them?
I am absolutely excited about the future. One of my passions is to share what I know and to help those less fortunate than me to succeed. I want to develop a «hands on or do by watching» IoT Lab network for the younger generation so we can empower them and «provide the tools» to be our future engineers, entrepreneurs or visionaries. Why am I waiting? I'm looking for like minded people to help me make it a reality.
Comentarios
comentarios